Last year, no one could have imagined that as soon as 2020 came, human life routines would change radically. Offices, places of worship, educational institutions, and business centers will be closed, and large numbers of people will lose their jobs.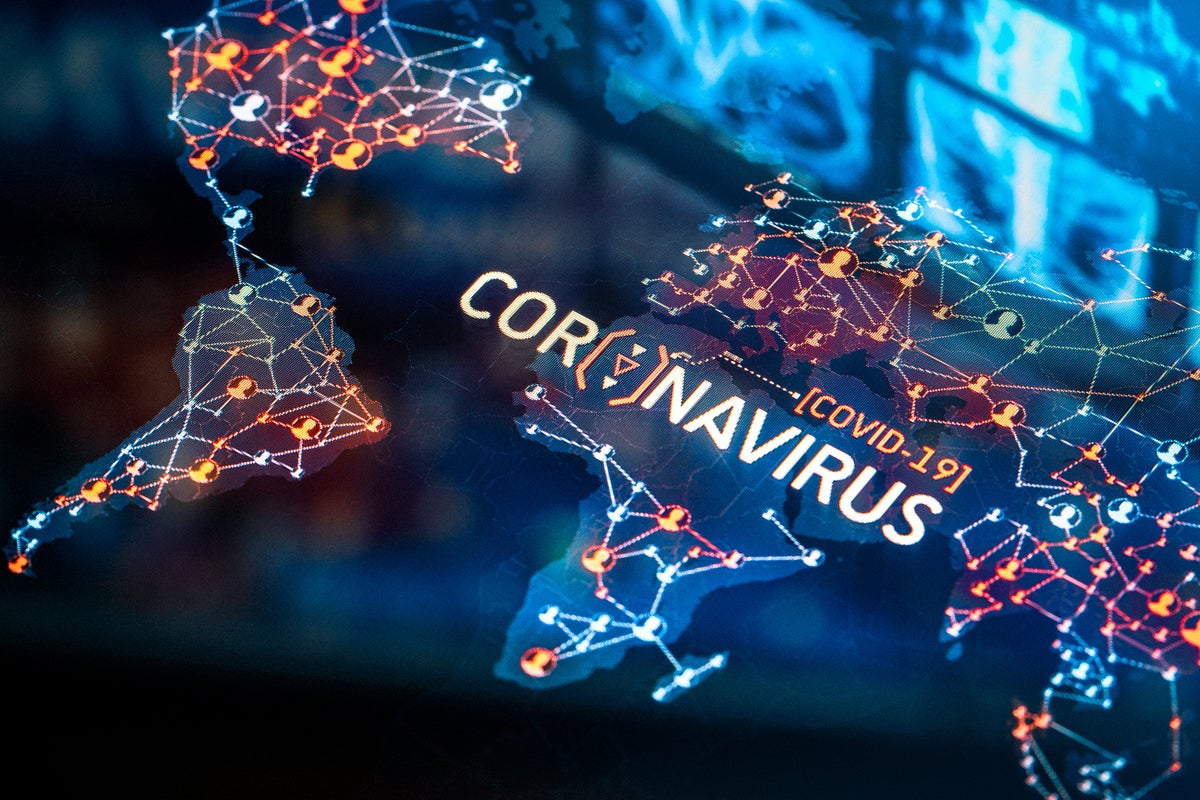 The invisible virus has shattered man's arrogance that he has no status. A few days ago, in a world where there were the hustle and bustle, there were parties, noise, and drunkenness, people were longing for reconciliation. People are being forced to create social distance between themselves and individuals to create distance between themselves to get rid of this insidious virus. The spread of the coronavirus world wide has changed the way of life and worldliness. Like other countries in the world, Pakistan has developed new rules and procedures for carrying out day-to-day affairs at the government level. According to them, if you are going to the bazaar, wear masks and gloves. If so, stand outside and wait for your turn.
Similarly, traders and shopkeepers have been asked to line up outside the shops. But we saw that shopkeepers and people were not taking the implementation of these guidelines seriously. While masks and social distances are very effective in preventing the spread of coronavirus from one person to another, according to expert research, if the mask's quality is better and the social distance is two meters or more instead of one, so the infection can be prevented more effectively.
According to the report, this conclusion has been reached after analyzing 172 types of research on 25697 victims and people in contact in 16 countries of the world. The study found that social distance and masks prevent the disease from spreading from person to person, but if there is an N95 mask, it is best. A cloth mask works, but it should be 12 to 16 layers.
Similarly, in terms of social distance, it has been said that keeping a social distance of one meter prevents the spread of the disease, but if a span of two meters is maintained, it proves to be more beneficial, and if this distance is even more significant, then it is a disease. I am even more useful. Regarding the face mask, the report said that if the affected person is wearing a mask, the droplet will not come out, and wearing the mask in this way will be beneficial for others.
But face masks should not be shared with anyone. It is also important to wash your hands regularly. The best way to fight corona is to keep your hands and mouth clean. After all the scientific and medical research, it has concluded that the coronavirus cannot be eradicated from any country or region. Therefore, the only way to protect yourself from its harmful effects is a precaution, and it has to be made a part of daily life.
Masks must be worn as a must, and abstinence from the rush of life must be made a habit. But the sad situation is that these SOPs are not being implemented in the markets, but a massive crowd of people is seen. Shopkeepers and citizens are not caring about social distance, nor are masks being used. Corona has hit Pakistan's economy hard, and the government has to take steps to alleviate the suffering of the financially distressed nation.
Pakistan ranks 10th globally in terms of new corona cases, which is a matter of great concern. Pakistan is also ranked 16th in the world in terms of deaths, and if the people do not take measures to avoid this virus as it As time goes on, there are fears that the situation could worsen. Hospitals are short of corona kits, ventilators, and beds, while the number of patients is increasing day by day.
The steps taken by the federal and provincial governments on their own are in place, but unless the people themselves take precautions, the government's actions will be left in abeyance. Prime Minister Imran Khan, who has not been a staunch supporter of a hard-line lockdown to save the working class from hardship, has urged people to take precautionary measures to protect their lives. The government does not have to be strict.
People are endangering their lives and putting the country in trouble by not being careful. The World Health Organization has warned Pakistan that it does not meet any of the six conditions for softening the lockdown. It is a tragedy of our society that we do not take anything as seriously as it should. It has become apparent after the softening of the lockdown that we as a nation do not show responsibility and, very importantly, Prove negligence even on a serious issue.
As soon as the bazaars open, a large number of people go out for shopping, the markets become so crowded that the concept of social distance seems to be missing. People have to think that they can no longer live the way they used to when the coronavirus spread. They need to change their behavior and lifestyle. Of course, they will have to take some precautions for themselves to follow through.
The business is back. This is an economic necessity. It is also true that if the fight against the coronavirus is to be won, the people need to fight with courage, courage, and determination, not mentally and emotionally. Of the government