It should be noted that the CPEC project is so big that it is rightly being called a game-changer.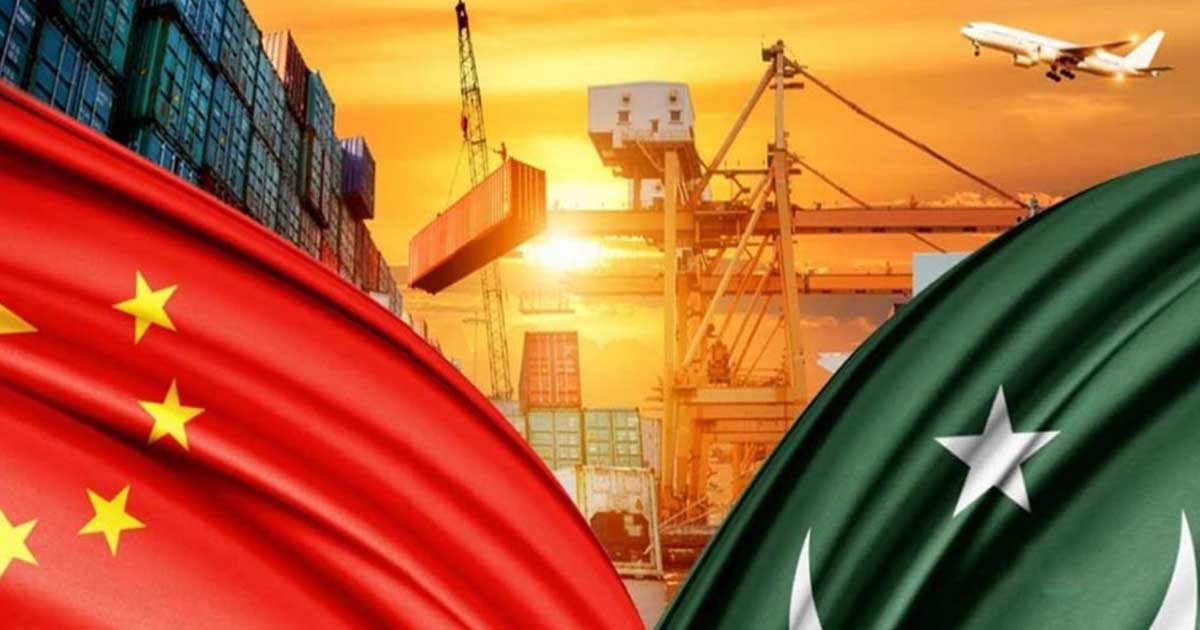 Then the head of the CPEC Authority, Lieutenant General (retd) Asim Saleem Bajwa, inaugurated the next phase of the CPEC on June 18. It was informed on this occasion that inshallah, in the coming days, with the completion of this project, a double railway line will be laid from Peshawar to Karachi. Many other initiatives were also announced. In this context, serious circles have said that inshallah Pak-China's ideal friendship will be strengthened, and Pakistan will make progress. It may be recalled that the China-Pakistan Economic Corridor (CPEC) is a collection of infrastructure projects that have been under construction across Pakistan since 2013.
As of 2017, CPEC projects are worth 62 62 billion. CPEC aims to rapidly improve Pakistan's desired economic and industrial infrastructure and stabilize the country's economy by building new transport networks, numerous energy projects, and exclusive economic zones. To do. It may be recalled that the implementation of CPEC started on November 13, 2016, when Chinese cargo was shifted to Gwadar port for ships to Africa and West Asia while some important power projects were started by the end of 2017. The main objective of CPEC is to build a vast network of highways and railways that will expand Pakistan's length and breadth.
The government estimates that the loss of incompetence caused by most of Pakistan's dilapidated transport network accounts for 3.55% of the country's annual GDP. At the same time, it will expand to the north in western China and Central Asia.It may be recalled that under CPEC, it was decided to build a 1,000 km long motorway between Karachi and Lahore, while the Karakoram Highway from Hassan Abdal to the Chinese border is completely rebuilt and repaired. Karachi, Peshawar There are also plans to upgrade the main railway line. In addition, Pakistan's railway network was expanded in Kashgar to connect with China's Southern Xinjiang Railway.
It should also be noted that after the completion of CPEC's grand project, it is likely that the concessional loans will provide the 11 11 billion needed to modernize the transport network. It may be recalled that the potential impact of CPEC on Pakistan is compared with the post-World War II Japan-Germany reconstruction plan. Pakistani officials expect CPEC to create more than 2.3 million jobs between 2015 and 2030 and increase the country's annual economic growth by 2.5 percentage points. Energy infrastructure is being built at a 33 33 billion by a private consortium to address Pakistan's energy shortages, noting that this phase has been mostly completed.
The goal of this project was to bring the capacity to generate more than 400, 10 MW of energy online by the end of 2018, which has now been completed—developed as part of projects. As part of the project, a ڈھ 2.5 billion pipeline between Gwadar and Nawabshah is planned to lay a network of pipelines to deliver gas from Iran.
These projects will generate electricity, mainly from fossil fuels. However, hydropower and wind-powered projects, such as the construction of the world's largest solar farm, are also included. If the initial 46 46 billion projects are implemented, they will be worth around 1970. It will be equivalent to foreign direct investment in Pakistan and is equal to 17% of Pakistan's GDP in 2015.
CPEC is seen as a critical player in essential Chinese President Xi Jinping's Belt and Road Initiative. 80% of CPEC is invested in Joint Ventures (JV) Enterprise between Pakistan and China. The project will help local Pakistanis in 40,000 jobs. However, the Kyiv CPEC project is so useful from a Pakistani point of view. Neutral experts agree that the country's destiny could change if this great project continues.