Yesterday was being celebrated globally as Father's Day.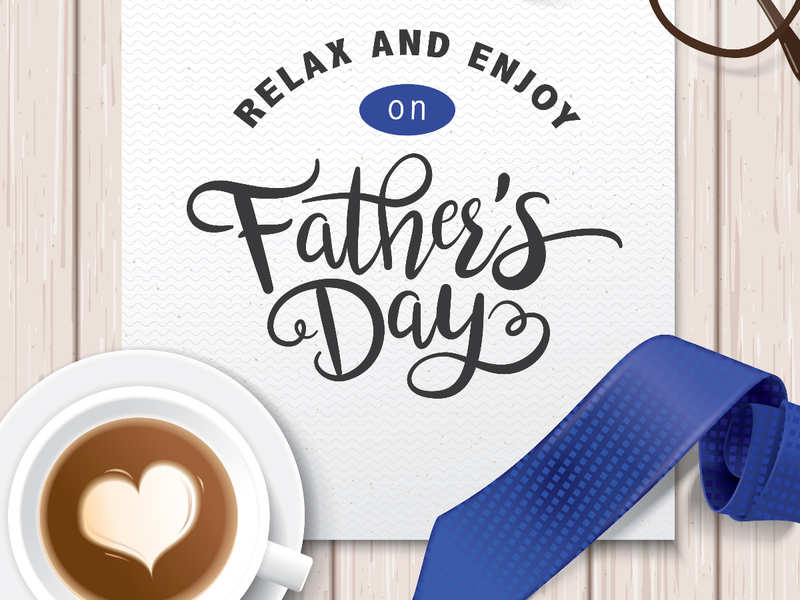 Yesterday was being celebrated globally as Father's Day. Of course, there is no day without parents, but the purpose of keeping a special day as Father's Day is to increase this love and affection with the father. This is the same father who is looking for sustenance for his wife and children. When he leaves in the morning, he returns home in the evening of scorching heat. This is the same father who hears a thousand words from his boss (teacher) for his children.
The children cannot pay for even a drop of the father's halal sustenance. Somewhere in search of food for his children, the same father leaves his city and also the country year after year to endure hardships so that his family can live in peace. It is the love of a father's children that the father always wants his children to develop more than that.
The love of a mother for her children is manifested, but the love of a father is not less than that of a mother. The only difference is that a father cannot express his love for his children as it is in his heart. This day we have to commit that we will always be loyal, respectful, and respectful to our parents. My dear father is not only my father but also a best friend, teacher, motivator, leader, and a good confidant. You have a lot of advice that I still remember, but it would be appropriate to write only one piece of advice today that you asked me one day
, "Why are you studying so much at university?" Obviously, in the material world. He saw and learned that he had to give the same answer. He replied, "To earn money and honor." He said, "As if the purpose of your life is only to earn money and height, otherwise you will be stealing for the sake of money tomorrow."
Father played an essential role in everything from second-year college fees to university fees. The level of love, affection, friendship, and concern for my future that he had is hardly seen in any other person in the world. My relationship with my dear father, my love, and friendship with him and his concern for the future is not less, but hardly a day has passed when I do not remember the elder.
This is the message I would like to give on the day that to value our ancestors. Give your elders time to listen to them, listen to them from your heart. Other than that, you may or may not have any benefactors. Home and life are springs from parents. Similarly, Hazrat Mian Mohammad Bakhsh Rah did not say that
"Baap Saran de taaj Muhammad … Mawan Thandian Chhawan".


Main Muhammad Bukhsh
Ask those who have no parents or one today. Ask them how their house is. What is the color of their house? May Allah grant our parents a life of health, safety, and prosperity, and may their shadow remain on us forever. Amen. Pray for the elevation of those whose parents or anyone else has passed away.