Pakistan team will have to quarantine the first 14 days after reaching England, the first Test with the host team will start on August 5.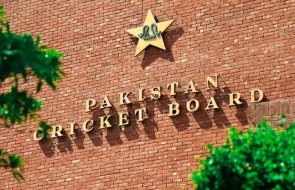 The national cricketers selected for the tour of England will gather in Lahore on June 24. The squad will fly in a chartered plane on June 28. According to the details, a total of 29 cricketers have been selected for the three Tests and three T20 matches on the tour of England. The other members will leave Lahore with the players in a chartered plane. According to sources, the national cricketers will gather at a five-star hotel in Lahore on June 24 after corona testing in their respective cities on June 22. They will have another corona test on June 25, during which a player will test positive. An alternative will be selected from the reserves; the squad will leave on August 28.
According to the British government's instructions, the Pakistan team has to be quarantined for the first 14 days after reaching England. The first Test with the host team will start on August 5. The regular announcement of the schedule is likely to take place on Friday. It might be recalled that after the outbreak of the Coronavirus in Pakistan, the PCB had decided not to hold training camps. National cricketers will try to prepare themselves for a difficult challenge in a five-week training in England.
Team officials for the tour of England include Misbah-ul-Haq Head Coach, Shahid Aslam Assistant to Head Coach, Waqar Younis Bowling Coach, Abdul Majeed Fielding Coach, Yasir Malik Strength, and Conditioning Coach, Talha Butt Analyst, Cliff Deacon Physiotherapist, Malang Ali Massager, Mansoor Rana Team Manager, Col (retd) Usman Rafat Anwari will be the Team Security Manager, Raza Rashid the Team Media Manager, Additional Team Management Batting star Younis Khan will be the batting coach for the tour of England and Mushtaq Ahmed will be the spin bowling coach for the tour of England. At the same time, Dr. Sohail Saleem will be the team doctor for the tour of England.
Fast bowler Harris Rauf, who arrived in Australia's Big Bash League and then Pakistan cricket team, has said that he is going to England with the target that he has to play Test cricket, get a chance in the first Test or play a Test match in the second Test. In an interview, Harris Rauf says that a long tour in England will be beneficial, the conditions there are very beneficial for fast bowlers will help me take advantage of these conditions.
"Apart from experienced bowling coach Waqar Younis, fellow fast bowlers are also experienced and will have the opportunity to learn from them," he said.
Mind you; my mind is made up to have to go to England to play Tests, and I will work hard for that. Haris Rauf said that Lahore Qalandars head coach Aqib Javed has a lot of hands in his career, worked hard, and taught a lot, now that I have joined the Pakistan team, there will be an opportunity to learn from Waqar Younis. You get new coaches in a new place; you get a chance to learn new things.
The young fast bowler said that he was trying to learn the use of crease and his style of yorkers from Waqar Younis. "In the current situation, many former cricketers have given us online lectures, which have given us the opportunity to be mentally strong," said Harris Rauf. There was an opportunity to improve fitness.
Reference Urdu News